Easy Mexican Caramel Flan Recipe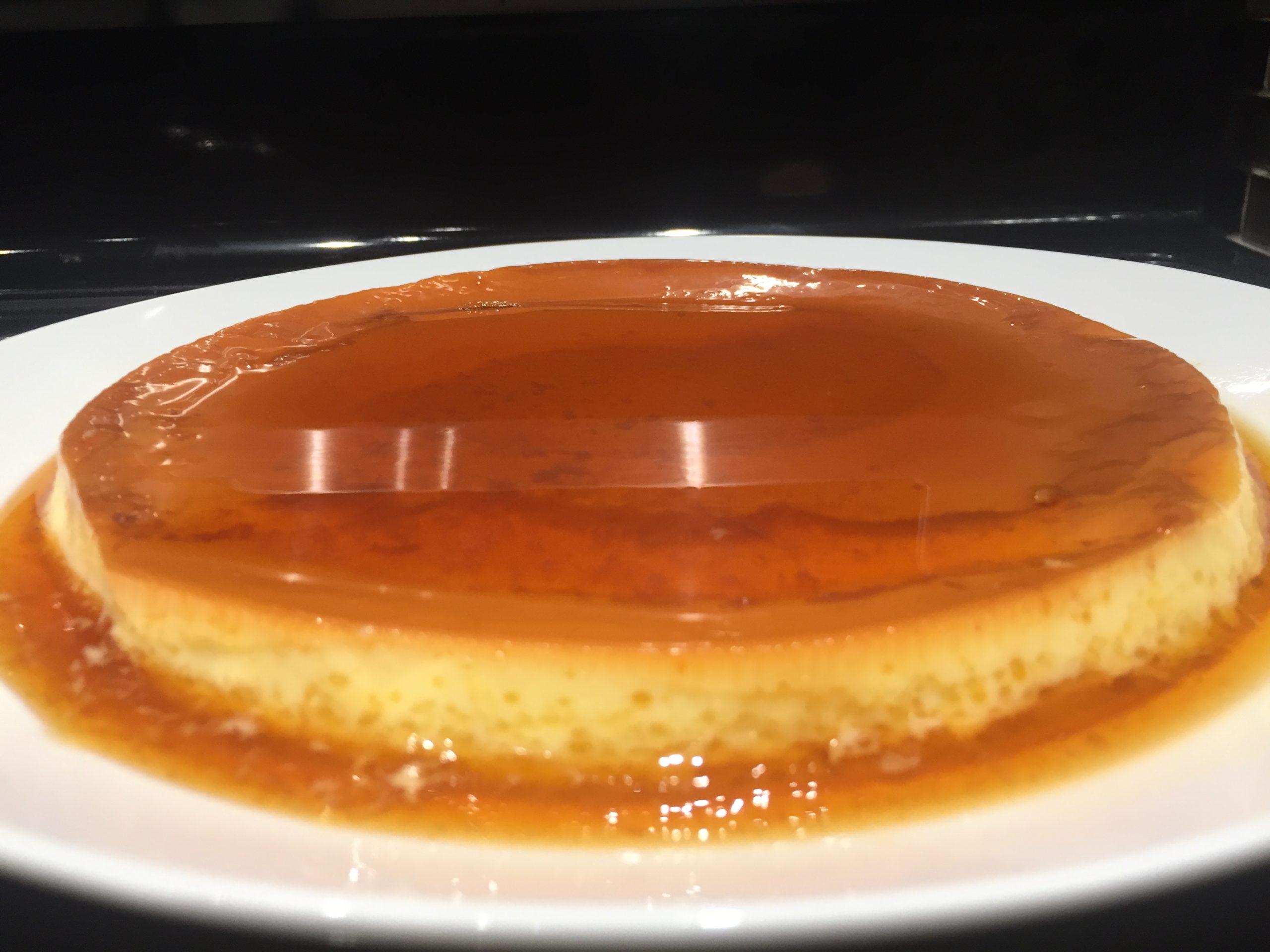 Yummy easy Mexican caramel flan recipe with 4 ingredients. This is the best original yummy Mexican flan recipe made with just eggs, sugar, vanilla extract and milk.
Ingredients
600 grams Sugar (3cups)
750 grams Milk (3cups)
300 grams eggs ( 6 large eggs)
6 grams (1 1/2 teaspoon)
Instructions
Preheat your oven to 180C ( 356F)
Fill a baking pan twice the size of your flan mold with water half way and set aside.
Caramel preparation
In a medium size pot add 2 cups of sugar and cook on medium heat until sugar has melted and caramelized. Do not stir, let it caramelize on its own.
Once you see the melting sugar turn yellowish amber color remove from heat and let cool for 5 minutes. Be super careful as melted sugar is extremely hot.
Once sugar has cooled pour into aluminum baking molds or flan mold. The caramel well harden and set in molds.
Flan preparation.
Add the 6 eggs and sugar into a bowl and whisk them together until well combine and foamy. Set aside.
Add the milk into a medium size pot and bring to a slight boil.
Pour the milk into the egg mixture slowly continuously stiring until well combined.
Pour flan mixture into molds and and place into pan with water.
Place into oven and bake for 60-70 minutes or until flan is set on the surface and jiggly.
[wpurp-searchable-recipe]Easy Mexican Flan Recipe – Yummy easy Mexican caramel flan recipe with 4 ingredients. This is the best original yummy Mexican flan recipe made with just eggs, sugar, vanilla extract and milk. – Sugar (3cups), Milk (3cups), eggs (6 large eggs), , Preheat your oven to 180C ( 356F); Fill a baking pan twice the size of your flan mold with water half way and set aside.; Caramel preparation; In a medium size pot add 2 cups of sugar and cook on medium heat until sugar has melted and caramelized. Do not stir, let it caramelize on its own.; Once you see the melting sugar turn yellowish amber color remove from heat and let cool for 5 minutes. Be super careful as melted sugar is extremely hot.; Once sugar has cooled pour into aluminum baking molds or flan mold. The caramel well harden and set in molds.; Flan preparation.; Add the 6 eggs and sugar into a bowl and whisk them together until well combine and foamy. Set aside.; Add the milk into a medium size pot and bring to a slight boil.; Pour the milk into the egg mixture slowly continuously stiring until well combined.; Pour flan mixture into molds and and place into pan with water.; Place into oven and bake for 60-70 minutes or until flan is set on the surface and jiggly.; ; – – Dessert – Mexican – authentic mexican flan recipe – caramel flan – custard flan recipe – easy flan – easy Mexican caramel flan recipe – easy Mexican flan recipe – flan – flan cake – flan mexican dessert – flan recipe – spanish flan – vanilla flan – vanilla flan recipe – Dessert Recipes – Egg Recipes – Mexican Dessert Recipes – Mexican Recipes – authentic mexican flan recipe – caramel flan – custard flan recipe – Easy Ecuadorian Flan Recipe – easy flan – easy Mexican caramel flan recipe – easy Mexican flan recipe – flan cake – flan recipe – spanish flan – vanilla flan[/wpurp-searchable-recipe]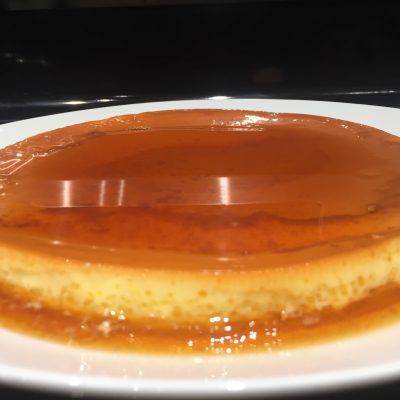 Easy Mexican Caramel Flan Recipe
---
---