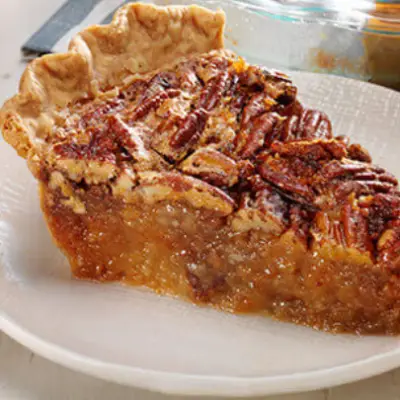 Easy and Quick Southern Old Fashioned Classic Pecan Pie Recipe
Super easy and quick Southern Old fashioned Classic Pecan Pie Recipe. Try this Southern favorite and see what all the hype is about. Sweet, creamy packed with pecan and insanely delicious. You will not be disappointed!


Preheat your oven to 180°C (350°F).

In a large mixing bowl add the eggs, sugar, melted butter, vanilla and corn syrup and mix until well combined.

Add in the pecans and ix until evenly incorporated in the mixture.

Pour Pecan pie mixture into deep dish pie crust and fill just under the rim, cover the top layer with the pecan halves.

Place into the middle rack of the oven and bake for 65-75 minutes.

Once pie is baked let it cool and settle for at least 3-4 hours at ambient temperature.