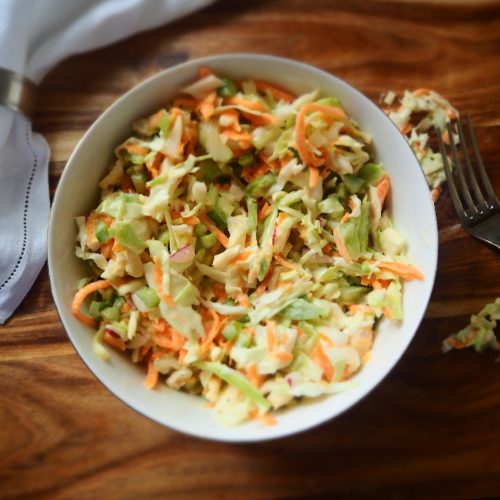 Easy Pineapple Coleslaw
This pineapple coleslaw with mayo also known as pineapple slaw has a wonderful yummy sweet, tangy and creamy texture putting a tropical twist on the classic coleslaw.
In a large bowl, combine both cabbages and carrots.

In a separate bowl, add the mayonnaise, sugar, salt, black pepper and cilantro.

Mix together to combine.

Add mayo mixture to cabbage slaw and toss and mix together until well combined.

Add into the slaw the crushed pineapple and cilantro and gently toss the mixture to combine.

Place into refrigerator and chill for about 30 minutes before serving.